Mood: Hopeful
Sounds: of Silence...
Hello,
Some of you may know that I am a HUGE must wear pink everyday during the month of October. I admire and respect any cancer survivor...I think about my other momma (my guy's mom) everyday still though it's been a few years. She was an amazing artist and jack of all art trades. Most importantly she taught me to be courageous.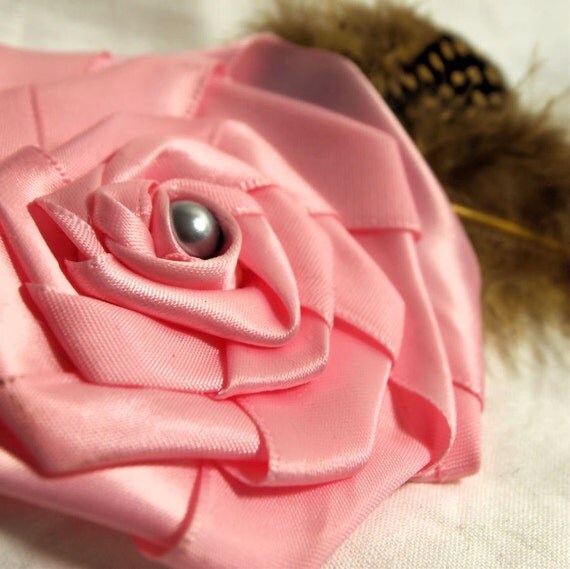 This is a Pink Ribbon Rose. Part of delicate pieces inspired by hope and joy. This style is tight in the middle with symmetrical patterned petals, with a single color of layering and folding the satin looped petals around the center. Made of a satin pink ribbon, with a single silver sleek pearl bead. There are dyed to earth tones guinea feathers tucked into the alligator clip. As always it's here: Pink Ribbon Rose in LunaNora Esty Store.
Let me know what you think! *hopeful hugs*
-Juba